Published by: Pavel Borisovich Molchanov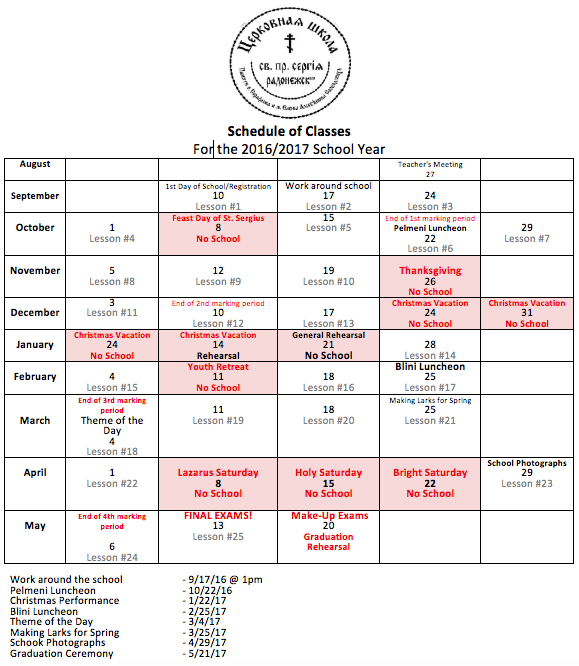 The upcoming school year will be filled with traditional events:
Pelmeni (Russian Dumplings)
Larks
Blini (Pancakes)
Theme of the Day
Christmas Performance
Graduation Ceremony
The academic program for the 2016-17 year includes 26 lessons and final annual exams. The school year will begin on September 10, 2016 with registration and the first lessons taking place. The year will end with the graduation ceremony on May 21, 2017, commemorating ten years of its founding.
More