Published by: Pavel Borisovich Molchanov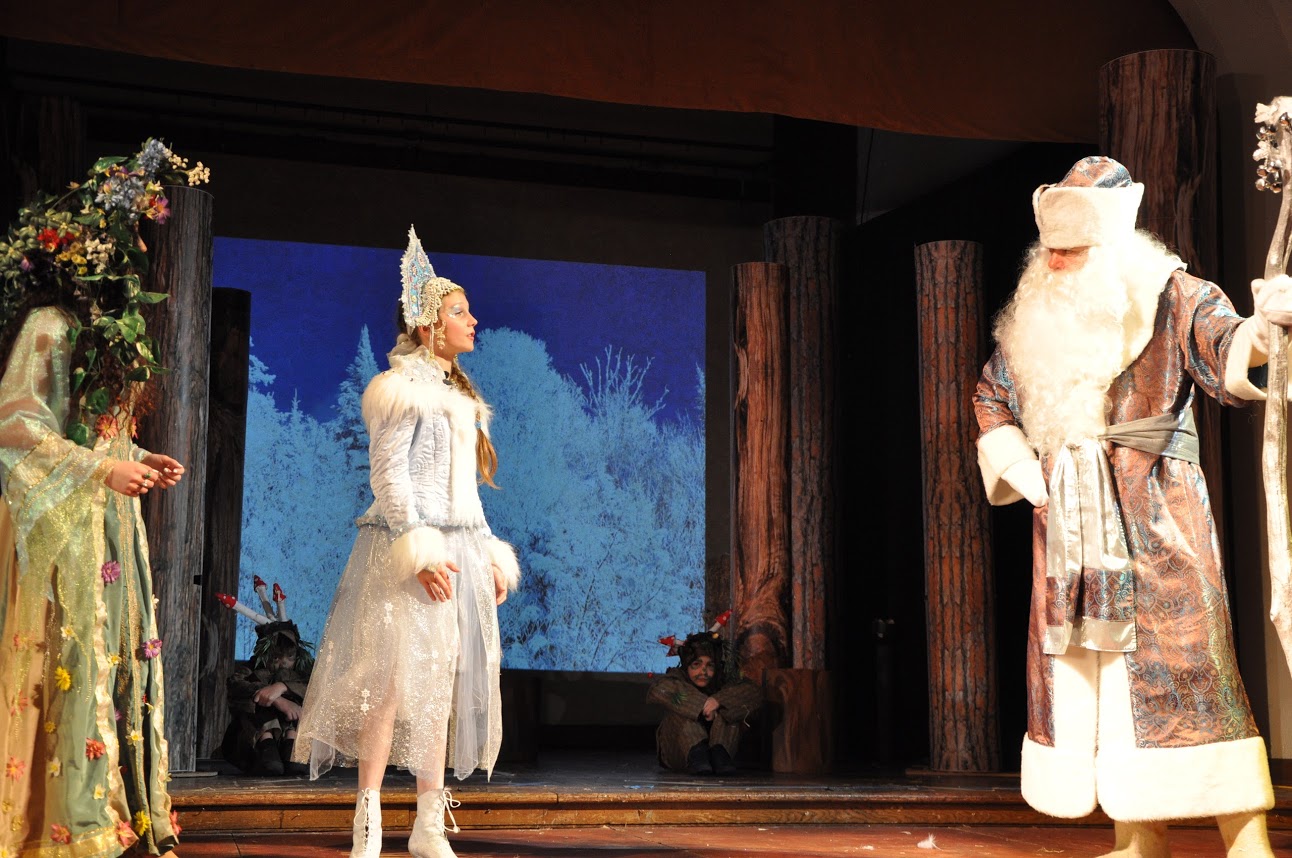 Deep in the forests of Northern Russia, in an isba (log hut), lived an old wood cutter and his wife. Times were hard, for winter had set in and deep snow covered the ground.
The wood cutter and his wife were both kind and hardworking but they were also sad and lonely, for they were childless and there was no-one to care for them or to help them through the cold winter.
The days passed slowly, with hard work their only comfort. There was wood to chop and food to find.
Then one day, whilst clearing an area so they could chop some more wood, they began to pile together heaps of snow. Remembering the games they used to play in their childhood, the old couple began to shape the snow into human form. By the time they had finished they were nearly frozen but the image of the young girl they had created was so beautiful, it was beyond description.
"See wife," said the old man, "our daughter Snegurochka." (Snow maiden.) The old woman smiled but as her husband turned away, there were tears in her eyes.
In the forest the twigs crackled and snapped, for watching the old couple was none other than Father Frost, an old winter god that lived deep in the forest glades.
Father Frost felt pity for the old couple and, at that moment, he decided to create for them a daughter in his own spirit. He scratched his long white beard and pondered for a while before raising the great staff he carried into the air. A frizzle of magic ripped through the forest.
The old couple turned to admire once more their handiwork and were astonished to see, standing in their garden, the most beautiful pale maiden with long flaxen hair.
She was dressed in a long, light blue robe, its collar and cuffs trimmed with soft fur; her robe was covered in shimmering snowflakes. On her head was a hat of fur and snowflakes that looked a little like a crown and which sparkled like an icy flame. Her shoulders were covered with a cape of dark blue and on her feet she wore embroidered boots.
The old couple blinked in wonder and dis
More